Full Label Inspection System
Get accurate and high-quality results with the best Full Label Inspection System !
Full Label Inspection System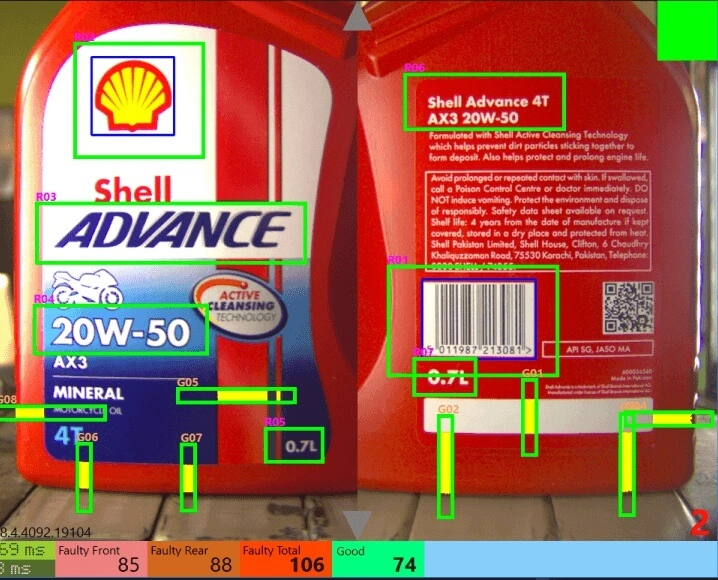 The ever-increasing demand for printed labels spans multiple industries such as Automobiles, Pharmaceuticals, Food And Beverages, Consumer Goods, Medical, and many more. In order to meet this rising demand, the printing and packaging sector uses efficient machines, which ensures that the complicated process of printing in label manufacturing is done with precision. Here, the manufacturer needs to consider various key factors such as ink management, raw material, environmental conditions, etc.
In order to select the best Full Label Inspection System, it is vital to know more about the defects that plague the printing procedure. These include Missing Prints, Smudged Prints, Extra Color Dots, Color Deformity, etc. Lack of resolution of these defects can lead to raw material wastage. Moreover, if these facts are somehow overlooked due to manual inspection, it can cause even more problems. That will ultimately lead to huge financial losses for the manufacturers. Apart from that, the brand reputation is also affected. To deal with these issues, you can opt for OptoPixel's premium quality Full Label Inspection System.
Premium Quality Results With Optopixel's Print Inspection System
Bearings are one of the most crucial parts of a machine and aid in mechanical transmission. It can be found in airplanes, automobiles, and different mechanical equipment pieces. The bearing has numerous parts out of which bearing rollers have critical importance. It is responsible for the performance, stability, and longevity of the bearing.
Verification of the unique product code is also done to ensure product mix-up is not a possibility. Besides, it can be integrated with an existing machine for rejection. When defects are identified by the system, it generates a signal and stops the machine. Now, the operator can get rid of the defective carton or label and then start the process once again.

OptoPixel offers a top-notch Print Inspection System, which is highly reliable and user-friendly. With the system, you can get premium quality inspections at budget-friendly rates. You can definitely rely on our industry professionals to help you out.
Advantages Of Opting For Our Full Label Inspection System
There are multiple benefits that explain why choosing our Label Inspection System is an excellent idea.
Reduce Wastage By Quick Damage-Control
OptoPixel's High-Quality Full Label Inspection Machine checks the prints of the label as well as its quality simultaneously. The instant defects are detected, the inspection system alarms the operator and sends real-time images. That way, the operator can understand the reason for rejecting the label and ensure that such mistakes do not occur further. It also aids in preventing the wastage of materials and understanding the core problem. While manual inspection does help, it is undoubtedly not as efficient as identifying defects and maintaining quality. Detecting these issues during dispatch is a waste of time, effort, and resources.
Our well-designed full label inspection system offers hassle-free and easy integration with different third-party equipment pieces. These include friction feeders, winder machines, wrapping units, stacked feeders, slitter machines, etc. It is easy to synchronize machine controls with the Vision system for a complete step-by-step cycle.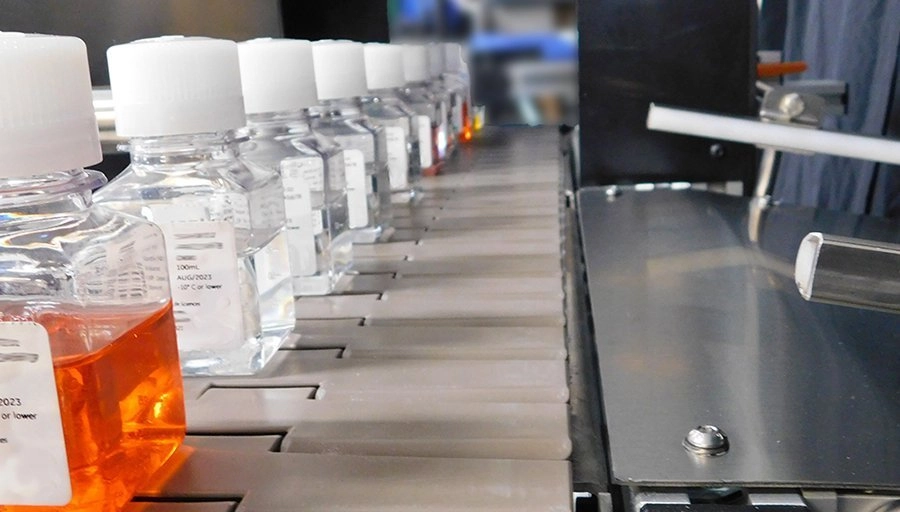 Ease of Usage of Software
With our excellent Full Label Vision System integrated with the ScaneX software, we offer additional help to operators who work at the ground level. It is also easy to configure our software to the new product with easy-to-follow five steps. Besides, it offers a template saving facility (limitless) in order to opt for template reloading to use the saved configurations again. The primary objective is to render comfort to the users and make it easy for them to use the machines.

Optopixel Technologies offers an excellent Full Label Inspection System
for Print Quality to different industries. From us, you can expect top-notch
solutions designed precisely to help you resolve various defects.
We have a team of experienced professionals eager to offer assistance whenever you want.
Take a look at our top-rated full label inspection system with attractive features
Full Label Inspection System Specifications:
High Resolution Machine Vision Line Scan Camera – selectable up-to 8k resolution
Diffused and high line rate Illumination to avoid reflection from the shiny surfaces
Industrial grade camera controller with 22" capacitive touchscreen monitor
Custom Mounting stand as per the Machine and space available on the machine
Easy Mechanical Change-over with position indicator
Encoder based label travelling reference
Camera Enclosure to avoid ambient lighting and damage
Frequently asked questions