Blister Inspection System
Attain Top-Quality And Accurately Blister Packaged Products.
Improve Revenue And Eliminate Potential Defects.
Blister Inspection System -BlistoSure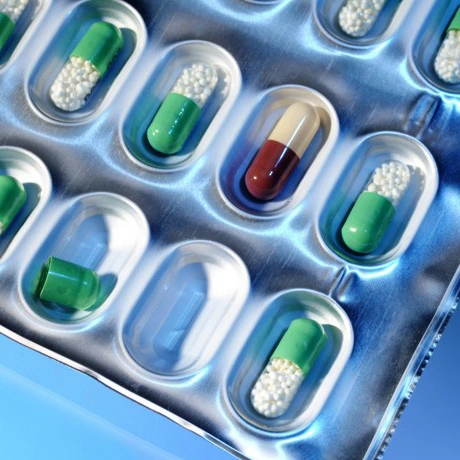 OptoPixel is a well-known Blister Inspection System provider. From us, you can get a wide array of solutions. We take great pride in our team of dedicated experts committed to delivering premium-quality solutions. In order to make sure that the needs of the clients are met, we use the latest technology and ensure that our machinery is updated. We are well aware that quality is of great importance in the pharma industry. We boast of a team of industry experts who understand the importance of maintaining high quality while offering Blister Inspection Systems. That is why we are determined to follow the pre-set protocols and ensure that the industry regulations are maintained.
Blister packaging needs a careful inspection in order to detect defects and ensure that there are no issues such as wrong size, color problem, etc. It is also vital to ensure that the tablets are not chipped or broken. Another thing that needs consideration is to detect empty pockets within the blister packaging.
In order to combat the above-mentioned problems, OptoPixel uses BlistoSure for Excellent Blister Inspection Systems. It is an excellent Blister Inspection System that can be retrofitted with an existing production line. With this system, it is possible to inspect tablets and capsules on blister packages. The accuracy and error-free method improve the quality of the final product. Integrated with top-notch technology with the latest upgrades, one can attain exceptional blister packets.
Advantages of opting for our
Blister Inspection System
Advantages of opting for our
Blister Inspection System
BlistoSure is a top-notch Blister Inspection System. One of its unique features is automatic change-over. In this feature, the operator simply needs to opt for the desired change-over mode, and the hood will up-lift automatically. After the process completes, operators can again make changes to the mode in order to reset the hood to the original position. It is this unique feature that distinguishes BlistoSure from other Blister Inspecting Machinery in the market.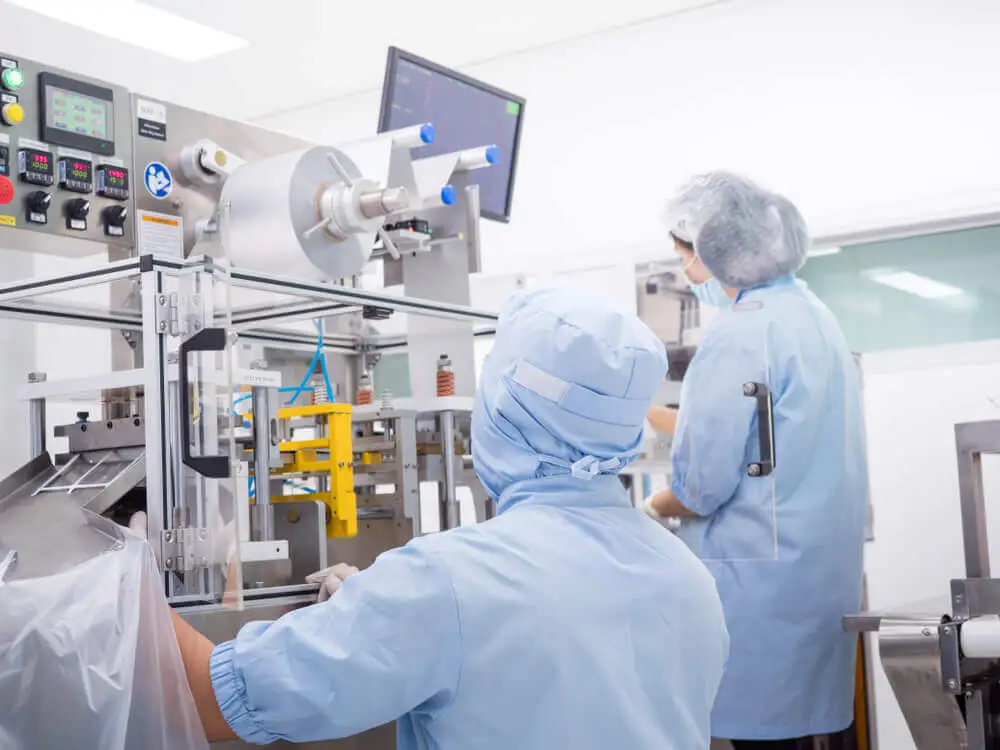 BlistoSure is designed specifically to ensure that it can be fitted on different types of blister machines. OptoPixel has three models of BlistoSure. These are - BlistoSure330, BlistoSure240 and BlistoSure150. Apart from that, we deliver customized Blister Inspection Camera controller and mounting based on the needs of the client. For that, we take a look at the specific machine design and the amount of available space. BlistoSure can also be integrated with the Over-Print (Batch Data) Inspection on foil. It can be integrated with single window software and common rejection system for both the vision systems.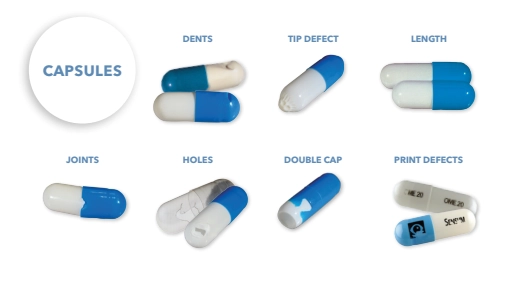 Operator Friendly Software
BlistoSure uses excellent ScaneXBIS software to generate accurate reports. The software is in compliance with the 21CFR-PART-11. It can also be synced with other SCADAs. ScaneXBIS is designed specifically to ensure that the operators don't encounter complexities while using it. It is extremely user-friendly and can be re-configured as per convenience. It takes only five steps to re-configure the software. The unlimited template saving feature is an impressive addition. The smart operating system, along with an easy-to-use interface, makes the software even more appealing.
One of the most crucial aspects of Blister Inspection Systems is analytics. Without detailed reports on the result, it is not possible to make necessary changes. The GUI of the ScaneXBIS software is top-notch and equipped with pie charts. That way, the user can assess the defects detected and take active steps to combat them. It is an excellent way to maintain product quality. Apart from this, the software also shows pictures of the rejected packages. The availability of the rejection steps with real-time movement offers users the opportunity to review the rejected packages.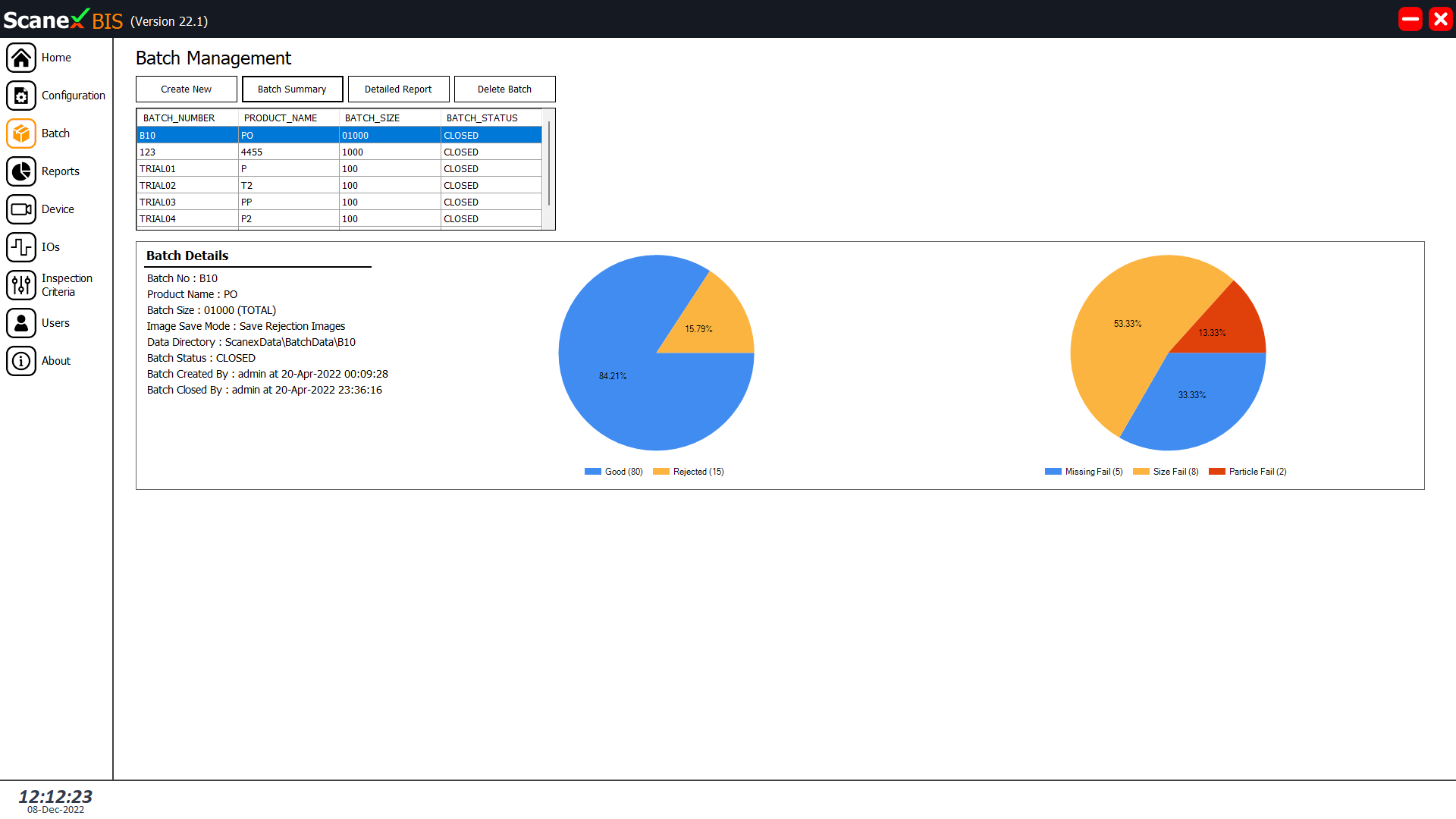 OptoPixel is one of the best Blister Inspection providers in the industry.
With a team of proficient experts, we deliver top-notch solutions.
BlistoSure is a well-designed Blister Inspection System, offering various features that contribute to its excellent solutions.
BlistoSure can detect Following Defects
OptoPixel is one of the best blister inspection providers in the industry
Frequently asked questions