Label & Marking Inspection System
Enhance product packaging procedures while avoiding significant losses.
Label & Marking Inspection System
OptoPixel is one of the leading Labels and Marking Inspection System providers that delivers top-of-the-line solutions employing advanced technology and state-of-the-art equipment. With a committed team of tech experts, we aim to eliminate the existing labeling issues that various industrial setups experience. Our advanced Labelling Marking Inspection Systems verifies all the crucial information on the product labels, including batch number, date of expiry, client-centric nutritional table, MRP, etc. The system works accurately, saves images for record-keeping, and exhibits a high speed.
With the increasing demand for FMCG packaging, the intricacy of the information that needs to be printed on the product labels rises as well. Owing to this reason, it becomes extremely tough to run a thorough inspection program of the product labels manually. On top of that, manual inspection leads to several inherent errors. To omit the manual errors and enhance the inspection process, OptoPixel introduces an industry-leading Label and Marking Inspection Solution for evaluating labels, ensuring premium quality final products.
Benefits Of Label & Marking
Inspection System
Printing information on the product labels as well as films legibly and precisely is essential to meet the standard norms for consumer information. However, because of the phenomenal rise in food labeling requirements, the complexity of labeling increases. Printing the barcodes and QR codes is exceptionally crucial as it lets people find out everything about the particular product through their smartphone. Thus, to increase efficiency, we at OptoPixel provide a camera-programmed Label Inspection In FMCG Products.
Benefits Of Label & Marking
Inspection System
Use Automatic Vision Inspection and Avoid Big Losses
Since the demand for FMCG labeling is gradually increasing, the FMCG manufacturers, especially the ones engaged in export trading, are under immense pressure. Flaws in product labeling, such as wrong use-by dates, illegible barcodes, entirely incorrect product labels, etc., can result in the return of the product after being delivered. And in such a scenario, the product manufacturers are liable for compensating the indirect and direct expenses for disposal, logistics, replacement production, etc. Apart from that, this particular issue alone can damage the reputation of a certain brand, which can lead to severe losses. To eradicate such labeling issues, using our camera-based Product Inspection system can be your best-fit choice.
Flawless Integration For Maximum Process Effectiveness
Our innovative and dynamic label and marking inspection solution can be implemented at any stage of the ongoing product packaging procedure. Our advanced tech-based Consumer Goods inspection system is capable of handling the damage control perfectly with prompt feedback. When our tailor-fit Inspection system is successfully embedded with the packaging line, it can eliminate the low-grade or rejected packages. Additionally, the system can assist in easy module adjustment during the packaging process. For instance, if the system identifies a blurry or smudgy print in the product labeling, it can help undertake early measures to deal with the problem at the initial stage. As a result, detecting the rejected packs will be much easier. Also, the manufacturers can take preventive measures to reprocess the packaging before it's too late.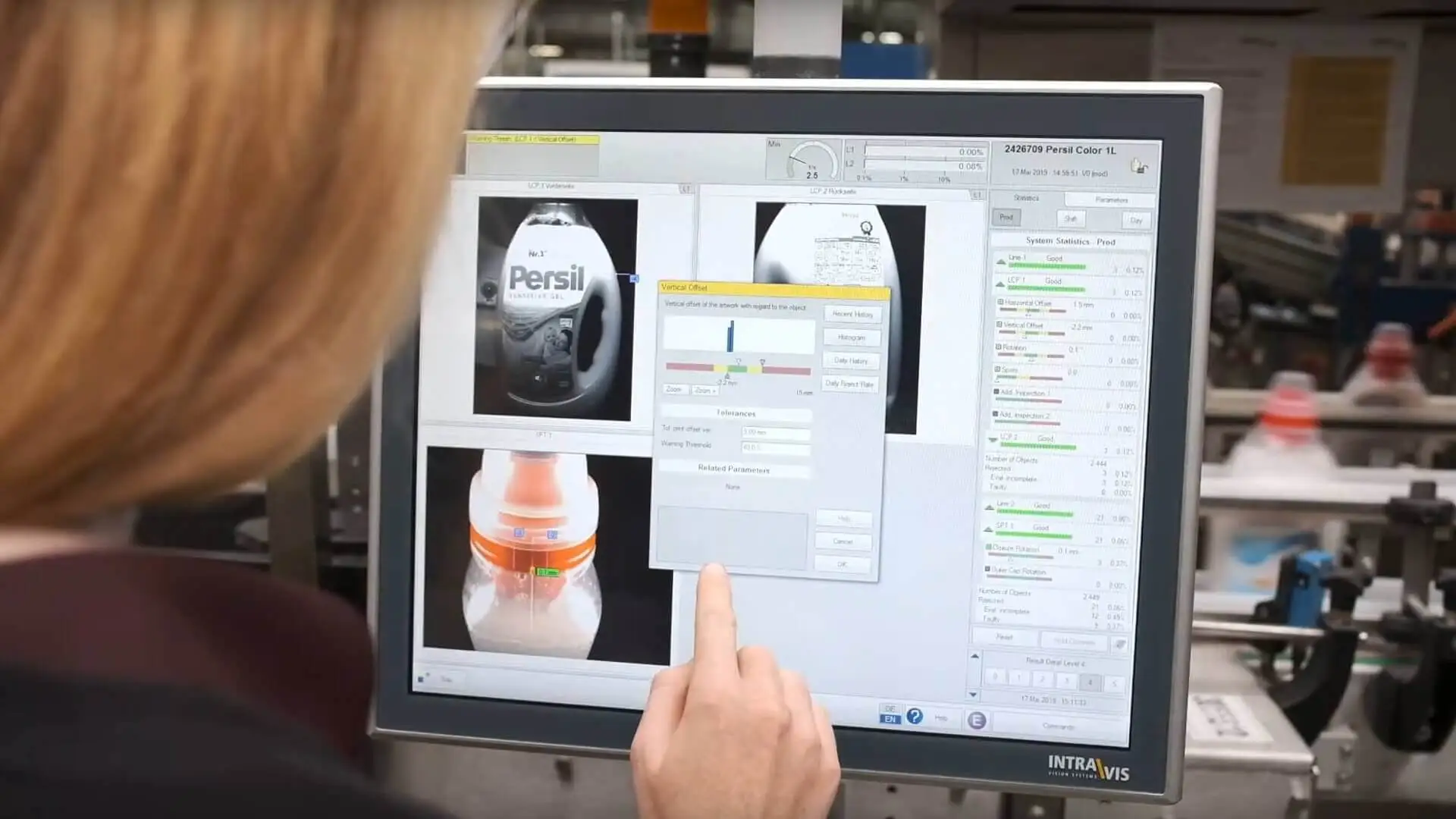 Verifies Each Product, Not Random Sampling Basis
There are a few companies that exploit random sample-based inspection programs. However, in that case, if any flaw is discovered at the final processing stage during a casual assessment, the chance of canceling the entire batch of the products is high. The products that might be sent back reprocessing as well as repacking, ingesting a lot of money. Well, incorporating our premium-quality label and marking inspection solution during the early assessment of the labeling process is the best way to avert such a situation. Our exclusive Camera Inspection System for FMCG Industry is tailored according to your product type that assures the complete safety of the total manufacturing process. It's because our computer-programmed inspection and system verify every single product individually during the quality assurance testing.
When it comes to offering Label and Marking Inspection Systems, OptoPixel is your one-stop solution.
We provide our clients with a dynamic, bespoke, and budget-friendly visual inspection solution.
Our customized inspection system has a wide range of features.
Label & Marking Inspection System Specifications:
High Resolution Camera – Selectable up-to 5.0 Megapixel resolution according to the application requirement
5.0 Megapixel Low Distortion Optics
Special purpose Illumination to avoid reflection from the shiny surfaces
Industrial grade camera controller with 13.3" capacitive touchscreen monitor
Custom Mounting stand as per the Machine and space available on the machine
Easy Mechanical Change-over with position indicator for the mechanical position of the camera
Camera Enclosure to avoid ambient lighting and damage
Frequently asked questions