Barcode Scanning
Get revolutionary barcode technology with cost-effective solutions.
Attain client satisfaction with excellent traceability.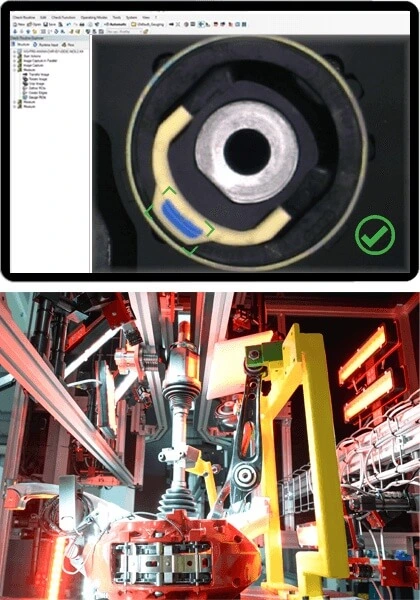 OptoPixel is a leading Barcode Scanning System provider in the market. We opt for the usage of advanced barcode technology in order to offer top-quality solutions. Our team of skilled and experienced industry professionals ensures you get hassle-free solutions from us. With us overseeing your order, you never have to worry about anything.

For the automotive industry, barcode scanning is of critical importance. The 2D barcode or the QR code is essential for quick and efficient shipping. The barcode labels make it easy for anyone to track and handle inventory and get rid of unnecessary tension. The aspect of stress-free traceability increases the importance of the barcode scanning system.

With a suitable barcode labeling track system, each part of the packaged goods can be tracked from the manufacturing unit till it reaches the end user. It is an excellent way to improve automotive safety and implement tracking accountability.
Benefits of using our
barcode scanning system
Quick and accurate shipping and inventory information has been made possible due to the integration of the highly talked-about barcode technology. However, the complicated challenges that come with barcoding in the automotive sector are not a secret. In fact, that is why focus is made on creating labels that have the ability to withstand chemical, mechanical, and environmental exposure.

Barcodes are used in different areas of the automotive industry. For instance, it is found in the supply chain, VIN labels, under bonnet labels, engine parts labels, and variable data labels. VIN labels consist of restrain system types, engine types, specifications of the manufacturers, identification of the world automotive manufacturers, a check digit, body type and line series, model year, and so on.

OptoPixel offers an excellent barcode scanning system that is easy to handle. It is user-friendly and renders hassle-free solutions at competitive pricing. With the assistance of our team of proficient experts, you can attain high-quality results for your automotive goods.
Benefits of using our
barcode scanning system
Barcode scanning systems are extremely pivotal for the automobile and automotive industries. These are easy to integrate and deliver budget-friendly solutions. 1D or 2D barcodes are one of the most preferred codes for the encoded data which is read by machines. Even with its compact size, the 2D code carries a massive amount of data. The economical aspect of the barcode scanners, when compared to machine vision system equipped with a high-resolution camera, makes them even more appealing.
Real-time tracking of each part and each process
With barcode tagging and subsequent scanning, it is possible to monitor the real-time status of each part in the in-line process. As it is used to track each part of the product, any missing part can be identified without much hassle. That eliminates the nuisance of wasting unnecessary time. Our top-notch barcode scanning system is an absolute delight to small vendors as it helps them with excellent inventory management. With our barcode scanning solution, you can attain enhanced accuracy and efficiency along with real-time data on production and traceability details. The complete visibility from the arrival of the raw material till the products are shipped to consumers makes the barcoding system a valuable asset.
Barcodes are one of the most cost-effective yet efficient tools to get accurate and quick data on products. A Barcode scanning system is, without a doubt, one of the easiest ways to enter data. Apart from offering 99.9% or more data accuracy, it also eliminates the hassle of data key entry or manual errors associated with pencil-filled forms. Companies that have ERP systems can encounter transcription errors due to the usage of the same data for various applications. That can eventually lead to significant issues in inventory, order tracking, etc. That is why businesses are now actively seeking barcode scanning systems. The removal of manual data collection improves work productivity immensely. Besides, it is easy to use and doesn't require extensive training.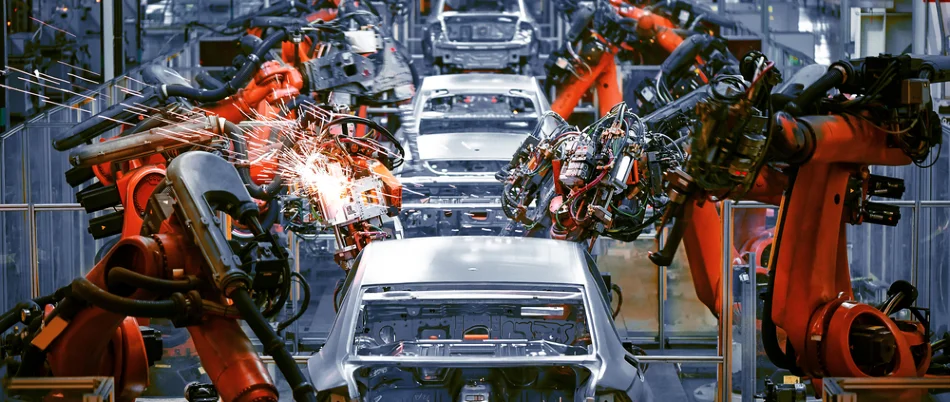 OptoPixel is the leading barcode scanning system provider. From us, you can get excellent barcode scanning systems.
Our team of experts ensures that the quality of the systems is not compromised, irrespective of the circumstances.
You can definitely trust us to fulfill your automotive needs.
Our top-of-the-line barcode scanning system has a wide range of exciting features.
Frequently asked questions